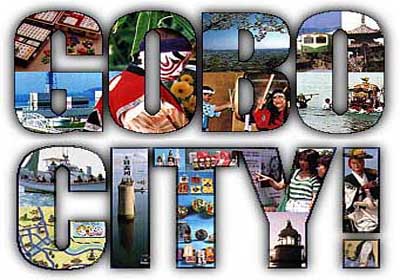 Welcome to Gobo City!
Gobo is a lovely city of some 30,000 people located in central Wakayama Prefecture. With a long and colorful history, Gobo today is a popular destination among travelers hoping to see the "real" face of Japan.
Gobo developed as a branch temple town of Nishi Honganji Temple (Jodo Shin Buddhist sect) in Kyoto. Because of its location at the mouth of the Hidaka River, the city became a collection center for lumber transported down the river; thus the beginnings of its economic importance to this region.
Because of its history as a temple town, there are an unusually large number of temples, shrines and historic ruins to visit with an equally great number of annual events and festivals.
The Gobo of today is an attractive and thriving city whose economy is based on a combination of tourism, agriculture and industry.
As a first time visitor to Gobo, we welcome you. We hope you will come to know the charms of our city through this chronicle, and we look forward to welcoming you in person in the not too distant future.


---
City Tour | Event Calendar | Commerce & Industry | Gobo Firsts | e-mail