Gobo's economic base is a diverse mix of industry, fishing, tourism and agriculture. We are famous for our greenhouse cultivation of vegetables, our Dutch peas as well as our many fruit producing orchards. We produce sake and soy sauce as well as pickles, and our fleets supply the country with fish and various fish related products. Among our industries, one of the most important is our mahjong tile producing factory. Moreover, with our wide array of sightseeing spots and tourist attractions, our economy derives much from visitors to the city.
As a well-educated community with a deep cultural heritage and a keen eye on the future, Gobo is continuing to thrive and grow.
---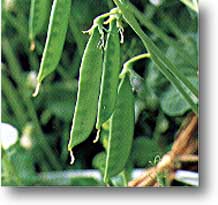 Agriculture
In addition to Dutch Peas, Gobo is famous for 'mikan' (mandarin oranges), flowers and other agricultural and horticultural products.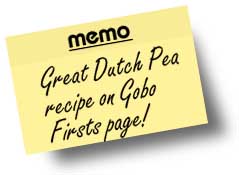 ---
Wood Products
The region is known as 'kinokuni' or 'tree country'. Thus, the large number of wood mills in Gobo and the even larger number of logging trucks on the roads.

---
Food Products

---
Fishing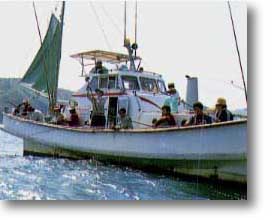 ---
Mahjong Tiles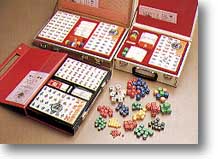 ---
Traditional Goods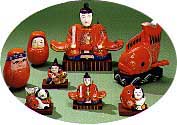 A number of traditional crafts survive -- and thrive -- in Gobo, including paper and paper dolls.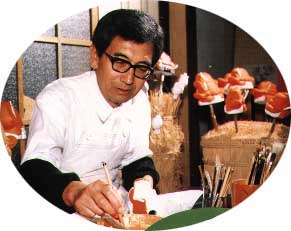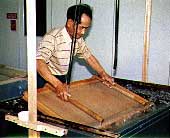 ---
Souvenirs
The Japanese word for souvenir is 'omiyage', and it is the sacred duty of all travellers to bring back 'omiyage' for their friends, co-workers, and anyone else who discovers that you've been travelling.
Gobo has a wide and distinctive selection of local goods that make ideal 'omiyage'.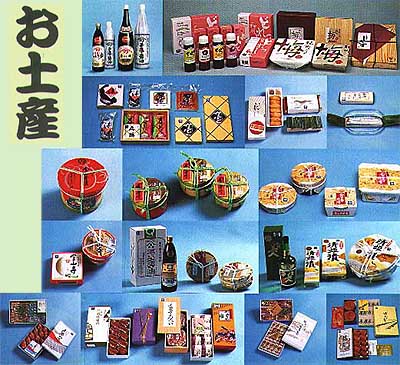 ---
Business Directory
Looking for a certain type of business in Gobo? Here's where you'll find it!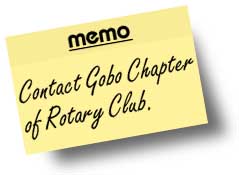 ---